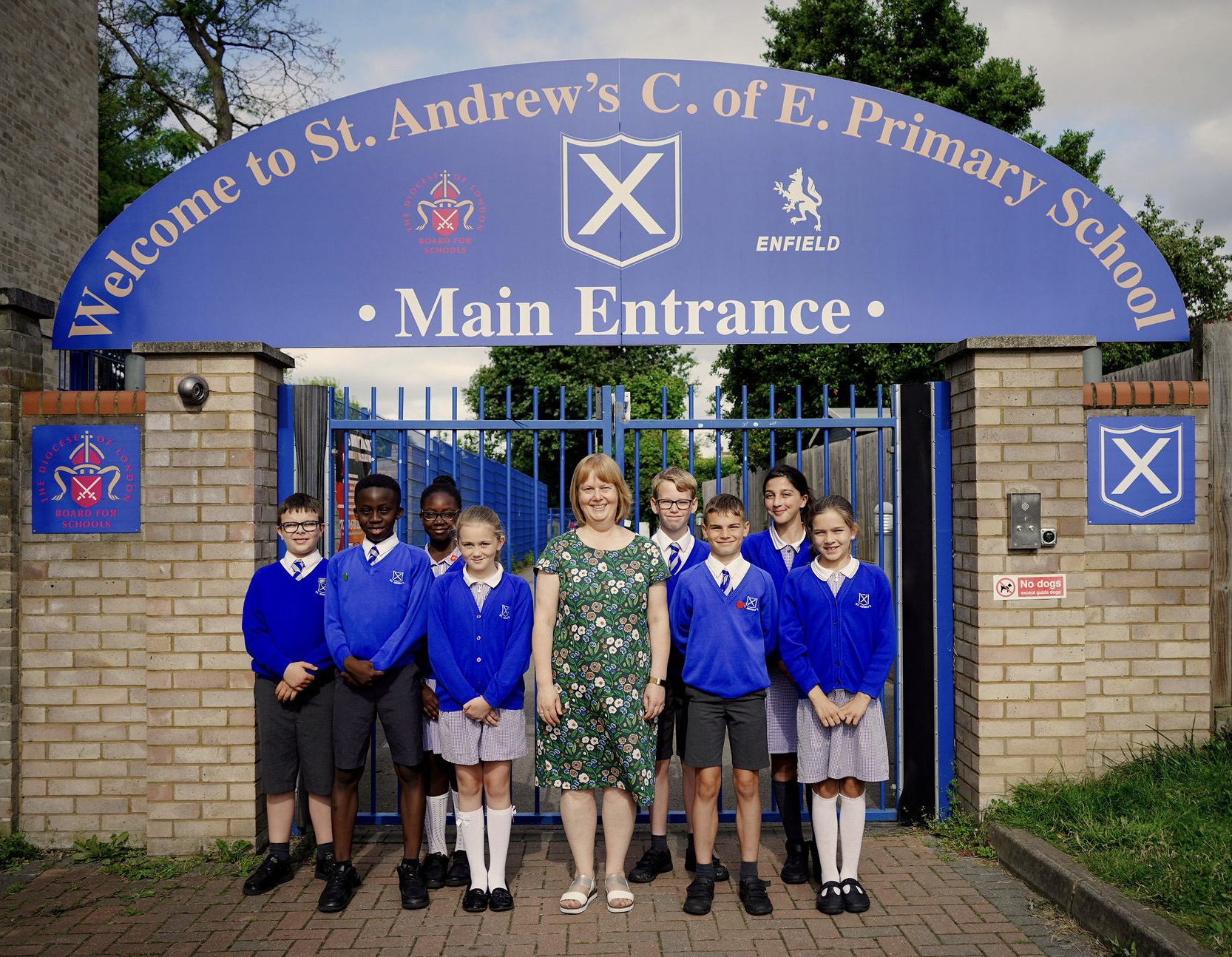 Welcome to
St. Andrew's Church of England Primary School
We are a two-form entry Church of England primary school in Enfield. Our school vision summarises what we are all about:
With God's love, we live, learn and grow together
Our vision is linked to the following Bible verse:
We love, because He first loved us

(1 John 4 v19)
At St. Andrew's School,
we share three core values:
LOVE, COURAGE and FRIENDSHIP.
These values are at the heart of everything we do. We want our children to have special, happy memories of their time in primary school and obviously we want them to achieve their very best. To this end, we firmly believe that learning should be exciting, fun and engaging.
We teach an inspiring and varied curriculum, which focuses on skills, knowledge and understanding in a wide range of subjects. Our local area plays a really important part in our curriculum and local visits to the town, parks and St. Andrew's Church help to bring the learning to life. We are very lucky to be able to use public transport to visit museums, art galleries and other places of interest in London on a regular basis.
We particularly value Sport and Music at our school and encourage all children to participate in a wide range of in school and extra-curricular activities. We have a Sports Coach who leads Games lessons and we teach all pupils to play a musical instrument during their time in school. Singing forms part of our daily collective worship and brings joy to us all.
As a church school, we explore our Christian faith through assemblies, collective worship and RE lessons. We have strong links with St Andrew's Church in the town and the local community.
Our website will give you a snapshot of our school. Please take a moment to explore and find out all about us.
Cathryn Mann
Executive Headteacher