House Captains

MENDEL
Captains
Sadie
Zac
Vices
Anne-K
Liam
HAWKING
Captains
Connie
Sam
Vices
Noa-Jean
Ted
NEWTON
Captains
Alex
Audrey
Vices
Hazel
Ollie
FRANKLIN
Captains
Annie
Lucas A
Vices
Evie
Lucas R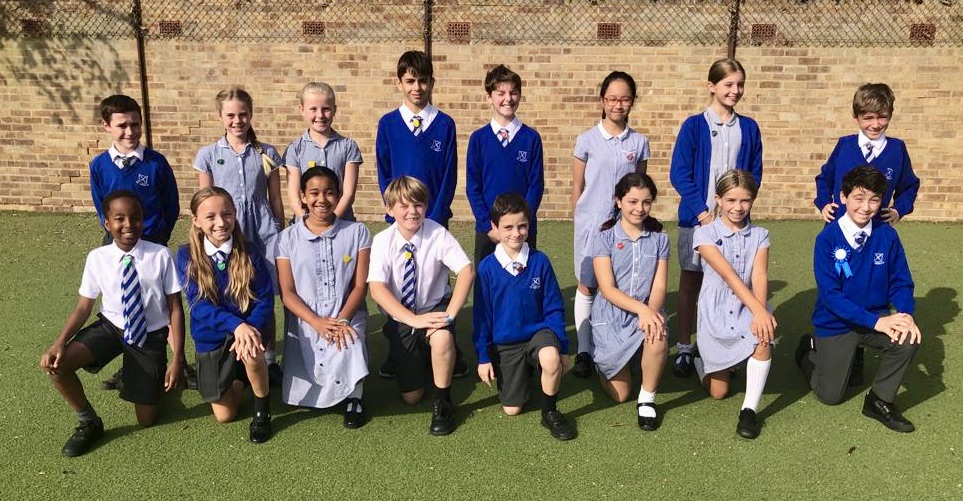 House and Vice Captains play a very important role at St. Andrew's. From the start of September, they are given guidance on leading prospective parent tours in the Autumn and Spring terms. They help to organise and host our charity coffee mornings, as well as lead their teams on sports day.
House and Vice Captains collect house points each week and the winning house can wear their house colours at the end of each term.
House and Vice Captains are voted for at the beginning of Year 6. Each pupil prepares a speech, which they present to all the Key Stage 2 pupils. A blind vote takes place to decide a boy and girl Captain and Vice Captain for each house.
Each team is named after a prominent scientist
Mendel House: Named after Scientist and Botanist Gregor Mendel
Newton House: Named after Mathematician and Physicist Sir Isaac Newton
Franklin House: Named after Chemist and Scientist Rosalind Franklin
Hawking House: Named after Physicist and Cosmologist Stephen Hawking
Sports Day
| Year | Winning Team |
| --- | --- |
| 2023 | Newton |
| 2022 | Hawking |
| 2021 | Hawking |