Design Technology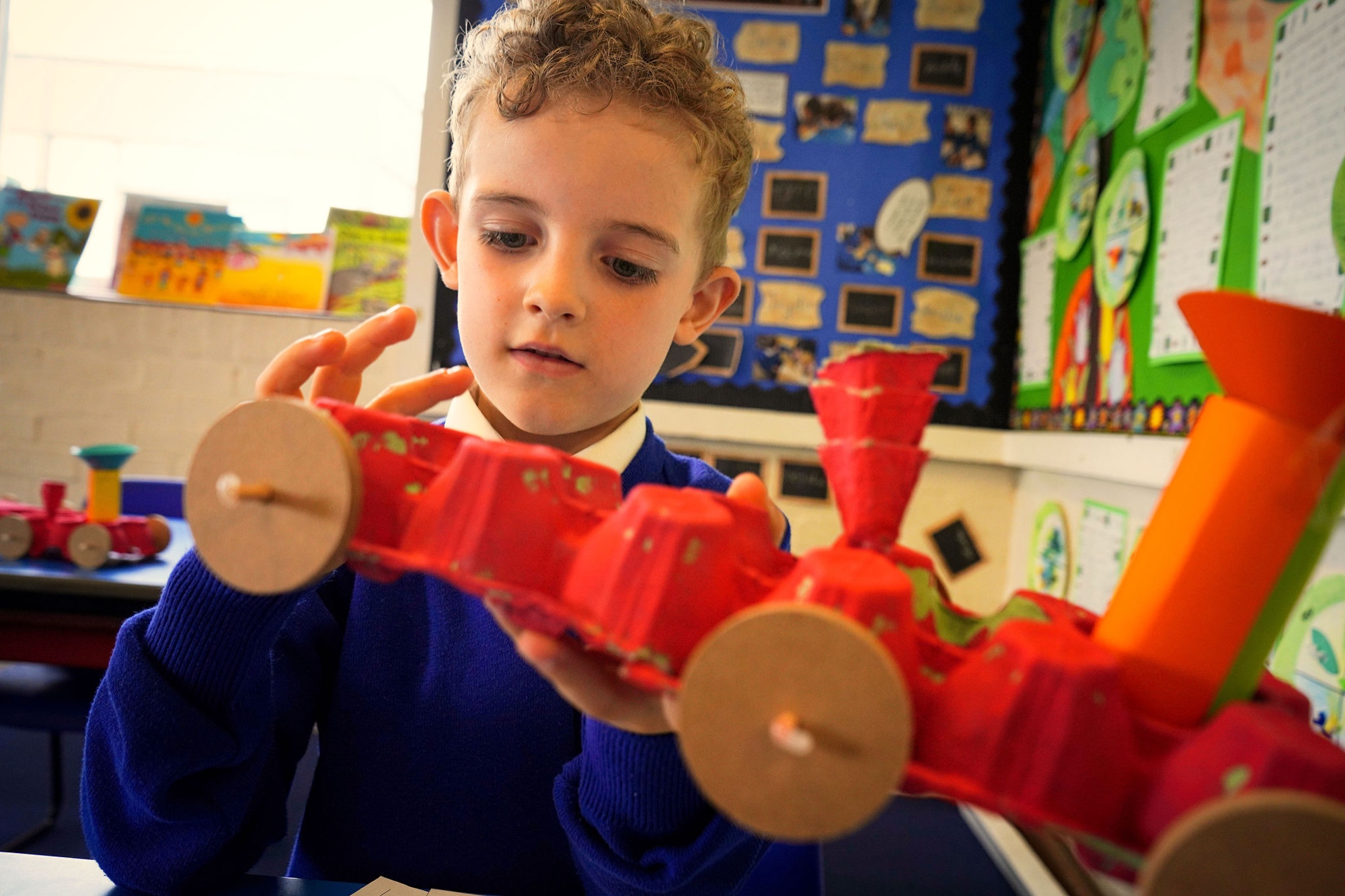 At St. Andrew's, we value Design Technology, as part of our aim to ensure our pupils receive a broad and balanced curriculum. We use cross-curricular links to support Design Technology units and ensure the subject elements of Design, Make, Evaluate and Technical Knowledge are fully taught. In every unit, we try to design something, for somebody, for some purpose.
Each year group covers three topics a year.
Year Group Overview
Year 1
Cooking and Nutrition: Wraps
Structures: Windmill
Mechanisms: Wheels and axles
Year 2
Mechanisms: Making a monster
Structures: Baby bear's chair
Textiles: Pouches
Year 3
Cooking and Nutrition: Eating seasonally
Mechanical Systems: Pneumatic toys
Structures: Constructing a castle/building
Year 4
Structures: Pavilions
Textiles: Fastenings
Mechanical Systems: Making a slingshot
Year 5
Mechanical Systems: Pop-up book
Structures: Bridges
Cooking and Nutrition: What could be healthier?
Year 6
Structures: Playgrounds
Mechanical Systems: Automata toys
Textiles: Waistcoat